AMAZING!
Philae module has finally sent the first image taken of the surface of the comet.

This is actually an assembly of two images taken by two cameras of CIVA instrument.
Bottom left, we recognize one of the legs of the probe, measuring about 15cm wide giving the scale of what we observe.
Bottom center, there is a metal rod that belongs to another scientific instrument.
The first view shows a complex soil prelude to the exciting investigations.
First image of comet Churyumov-Gerasimenko by the CIVA camera of Rosetta's Philae lander
" MANY THANKS TO ALL "
Jean-Luc Josset, Former Project Manager at CSEM of the Rosetta Philae CIVA cameras development (funded by CNES) delivered to Institut d'Astrophysique Spatiale (IAS France) PI J.-P. Bibring
Jean-Luc Josset takes this opportunity to thank and congratulate all the collaborators working for this project at that time at Centre Suisse d'Electronique et Microtechnique (CSEM) (some are still at CSEM) and our key partners at that time such as:
Fisba Optik SA, Petitpierre SA, Thomson in France (DOI -> Today 3D-Plus and Thomson Grenoble -> Today e2v); …
Rosetta/Philae/CIVA micro-cameras development history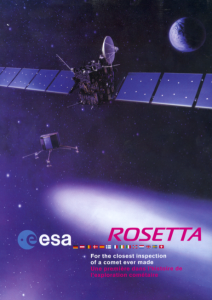 | | |
| --- | --- |
| Name | Rosetta |
| Goal | Study of Comet 67P/Churyumov-Gerasimenko |
| Mission description | « ESA's Rosetta spacecraft will be the first to undertake the long-term exploration of a comet at close quarters. It comprises a large orbiter, which is designed to operate for a decade at large distances from the Sun, and a small lander. Each of these carries a large complement of scientific experiments designed to complete the most detailed study of a comet ever attempted. » credits to ESA |
| Launch | 2 mars 2004 |
| Landing | Nov 2014 |
| End of mission | Dec 2015 |
CSEM was mandated by the Institut Astrophysique Spatiale (IAS, F) and CNES.The team led by J.-L. Josset as project manager at CSEM was responsible of the development, manufacturing and tests of 7 cameras for CIVA instrument (PI J-P Bibring) on the Rosetta Philae Lander.
---
Brief history of the development
First Step – 1992-1997 – Development of ESA TRP Micro Camera
– The development of this project was possible with the support of the Technology Research Programme (TRP) of the European Space Agency (ESA) (P. Plancke Technical Officer and F. Mazzaglia Contract Officer).
– These TRP projects allowed CSEM (Project Manager Jean-Luc Josset) to develop, thanks to its key high level research engineers and its key partners, one of the world smallest digital camera in the 1995 years. See picture below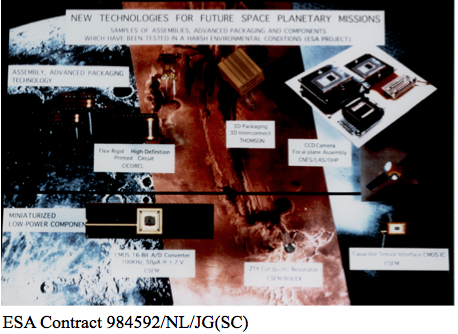 1992-1994 New Technologies for Space Planetary Missions.
CSEM mandated by ESA (TRP)
Assessment of the potential technologies at electronics, components and assembly level for compact, low mass and low power systems for low temperature operation
1995-1997 Development of a Modular Micro-Imager for Planetary Exploration. CSEM mandated by ESA TRP micro-nano technologies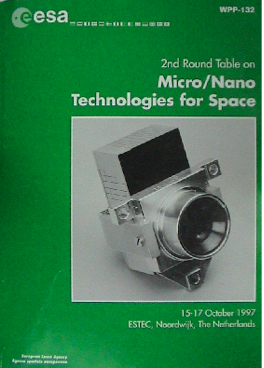 Second Step – 1998-2001 – Development of the CIVA's Micro Camera
ESA Rosetta mission approved.
CIVA Science Instrument proposal by IAS France, PI J.-P. Bibring, selected.
1998 CSEM mandated by IAS in France funded by CNES for the development.
The same partners (see above) and almost same team organization of the prototype camera developed in the first phase for ESA TRP worked on the project.
Rosetta CIVA microcamera breadboard development, not so simple…
Mechanical Test vibration at CSEM
Sept. 1999
The delivery of the cameras was performed with success during the year 2001.
Note the great support and expertise given by CNES and IAS for the accomplishment of the project.
Find hereafter pictures of the Rosetta/Philae/CIVA micro-cameras.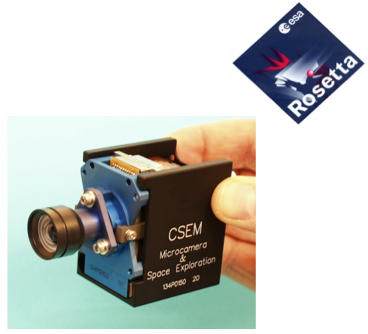 It was a very long-term project that involved many people !
Looking forward for a success landing on the comet and go-on to see the next step: a panorama view taken ON the comet 67P !
Good luck to ESA and CIVA instrument operation team.